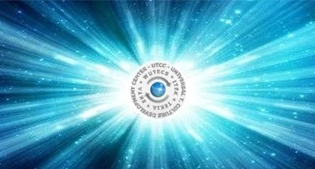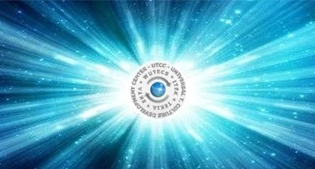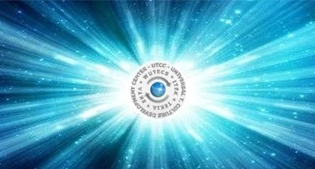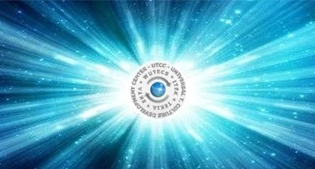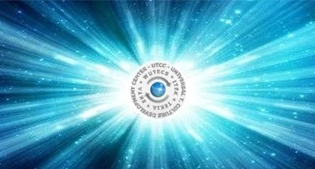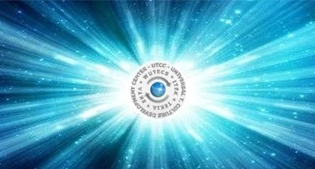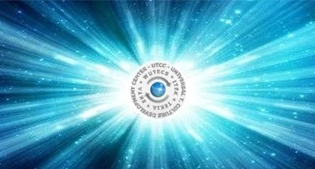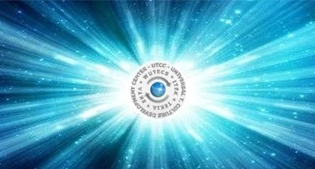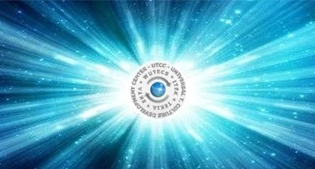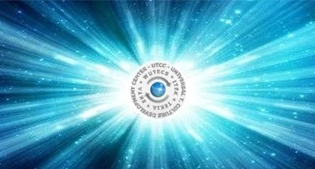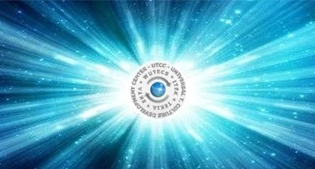 C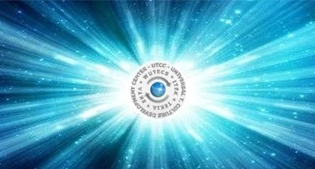 T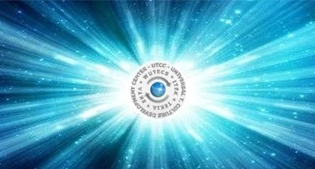 D
WORLD UNIVERSAL CENTER OF TOTAL DEVELOPMENT, C.T.D

for culture, science, education, philosophy, wisdom, technic; harmonization, integration and new creation
TELLUSIAN WORLD*UNIVERSITY CENTER OF TOTAL*UNIVERSAL DEVELOPMENT/CULTURE, W.U.T.C
A NEW and
World Unique
TOTAL-DEVELOPMENT SYSTEM! - NEW World Wisdom Sciences: -
Worldtotality Sciences

EDUCATION-, DEVELOPMENT
and QUALIFICATION on
different levels in:
• WorldUniversity Sciences;
Worldtotality- and
Worlduniversality sciences
and
to thees belonging metods,
like;
• Worlduniversal;
- Epistemology
- Self-Harmonization and
I n t e g r a t i o n
- Consciousness and
- Creativity development
• Music & Dance sciences,
incl. folcloristical
creativity-development
Learn more >>

World Wisdom Teacher/
Master training >>>

EVALUATION
of Lifelong Results- and
LifeExperiences
Learn more >>

Lifelong CONSULTATION
and
SPECIALIZATION possibilities
in
Total-Human Development
Learn more >>

W o r l d u n i v e r s i t y
DIPLOMAS and DEGREES
Learn more >>



Studies, articles, news letters
Learn more >>



Sommer-Courses
Learn more >>

Scholarship competition
Learn more >>

Projects start
• in multicultural development,
harmonization, and integration
- incl. creativity developement
Learn more >>

World Conference
- in the
Worlduniversity-
Sciences Learn more >>



Are You in any way interested
of the above mentioned?
- please contact C.T.D - Worlduniversitycenter >>>



C.T.D_T_WUTC
- the
securest
Way
to
Total*
Human
Develop-
ment,
Harmoni-
zation,
Integ-
ration
and
Reali-
zation
on the
EARTH.


Did You
heard
about
The
Tellusian
World-
University
Center,
and it's
world-
unique
total*
universal
develop-
ment
system,
based on
the total
New
leading-
wisdom-
sciences,
World-
University
Sciences,
and theire
T_
Creativity
Metods?


Don't forget that within the World University Center You have an unique possibility to secure your, your childrens' and other relatives' lifelong total-human education-, development and fulfilment through realizing a high level of individual multiuniversal consciousness, wisdom, harmonization, creativity and integration capacity, and so on yourself be able to plan, lead and decide over Your life and Your Human Development continuity in a borderless totalevolutionistic fulfilment directed perspective! - Here and Now, within the Tellusian World University Center...


W E L C O M E to C.T.D &
The

World University Center


and take advantage of it's borderless OFFERS - for Your
Total*Universal Harmonization, Integration and R e a l i z a t i o n

>>





Would You like to support




C.T.D_T_WU

TC?


Please send an e-mail to The Tellusian Worlduniversity- center >>>



W E L C O M E !
IN A NEW WORLD OF:
NEW SPIRITUALITY,
NEW THINKING,
NEW SCIENCES AND SCIENTIFIC CONCEPTS
NEW CULTURAL-, EDUCATIONAL DEVELOPMENT SYSTEM
A NEW WAY OF REALIZATION OF THE T.UNIVERSAL HUMAN

•

THINKING,

•

WISDOM,

•

CONSCIOUSNESS,

•

HARMONIZATION AND

•

I N T E G R A T I O N
A NEW TOTAL*UNIVERSAL DEVELOPMENT SYSTEM,
HERE AND NOW - IN A NEW ERA OF THE TELLUSIAN CULTURE-EVOLUTION! Learn more

>>

...>>>

OPEN FOR EVERYONE!
C.T.D - World University Center is open and available for EVERYONE! It is available for everyone, regardless of previous studies, work, lifestyle, of cultural, social, poltical, religious, philosophical and scientific approach or experiences.
It is for all those who want to develope themselves, but especially for You who want to discover and to develop your own universal-human resourses and find the universal 'Key-Secrets' of the total*human wisdom, consciousness, harmony,
force, freedom, independence, health, well being, hapyness, success - a possibility of the Total*Human Realization,
- Here and Now!

NEW World unique
Educational-, Developing and Specialising Possibilities:
Worlduniversity-Sciences:
• World-Totality and
Totaluniversality Sciences,
like:
- Totalogy - Totalitylogy
or Totaluniversology:
- Total-Humanology
- TotalEthno-Culturology
• T_Creativity-Development metods - on all levels!
• Worlduniversal Self-
Harmonization and
I n t e g r a t i o n
• Life & World Philosophy
• World-Epistemolgy
• Music & Dance sciences, incl. folcloristic and creativity development Learn more >>

Totaluniversal multi-
dimentional consciousness
and creativity development
possibilities - incl. with
cultural-, artistical and
scientifical focused
Total-Creativity development
character.

Lifelong consultation
and advise possibilities
for
Total-Human
Fulfilment/Realization
- in an borderless perpective.

Lifelong results- and life experience-evaluating
possibilities.

Possibility to complete
earlier studies, competences
and other results and obtain
a Worlduniversity qualification; dinstictions, diploma, degree
or certificates with different specializations - on all levels.

Music and Dance-Creativity development possibility;
• music, dance, health, holistic harmonization and integration
Learn more >>



Learn more about
all above >>

OBS. All connection forms
to the C.T.D - World University
Center will increase and
improve Your Multiuniversal-Human Consciousness field,
Your Creativity level, Your Harmonization and Integration
capacity, m.m. - in a Natural way!



TOTAL* UNIVERSAL I N T E G R A T I O N REALIZATION CENTER, T.I.R.C.
Learn more >>

W E L C O M E to C.T.D & The Tellusian
World University Center! - with it's borderless development and fulfilment possibilities!
Here You can get help - from the earliest to oldest ages - to help Yourself to
become a totally inlightened, harmonized, integrated and multidimentionally- conscious univers(al)-citizen; with a clear mind, holistic health and global-, universal developing activities and realizations - Here and Now (!), in Youre actually life on the Tellus. In the World University Center You have
the possibility:
• to study on all levels in Worlduniversity-Sciences and
• evaluate all your knowledge, life- and work-experiences and results in Worlduniversity credits (WUC) and • You can get world-unique dinstinctions, degrees and diplomas with connection to different specializations in accordance with the Worlduniversity's character - which
can aid Your total-human development
and realization. Are You intrested? Please Contact The Worlduniversitycenter

>>

Would You like to be a Worlduniversity Teacher, Consult or Adviser? You have
this unique possibility too! How? Study
the following home page contents in detail,
fill in the Application form and enroll Yourself into the Worlduniversitycenter - to evaluate and complete your earlier results
and get a Worlduniversity-specialisation, Qualification

>>

Why, how and by who C.T.D_T_WUTC
was created, how it works, which other possibillities it offers and which advantages people can take of all this, etc.? You can learn more about this by continuing to visit, read and study the following other home-page sites of the Worlduniversitycenter - but much more if You enroll yourself in any form to C.T.D_T_WUTC

>>

Application form

>>

W E L C O M E TO C.T.D_T_WUTC (Wuni) -
to get help for to be able to help Youselves in all imaginable problems, take youre Life in your hands and plan it in a borderless total-evolutionistic perpective!
C.T.D - World University Center... >>>





Learn more >>

Home | The World University | Educational-, Development System | Studies & Developement | Contacts | Applicationform | Activities & News | I.T'E.K-, TEKIA & W.U.T.E.C.S | Akademia EthnoCultura | Music and Dance Academy | Adalbert B. Fodor | INTEGRATIONCENTER | VENYIGE | ITEK-Archive | Webbutique |



© CTD_T_WUTC: ITEK,-TEKIA, EKTA, M.D.A, WUTECS; T.I.R.C, W.U.C.I.C, L.I.U.C © WorldUniversityCenter.net © 1994/95-2019. All rights reserved.



Inlägg av C.T.D & Tellusian World University Center Of Total Culture, 'Wuni'.
Inlägg av C.T.D - MUSIC & DANCE ACADEMY.
Inlägg av EKTA - Akademia Etnokultura Transylvanica.
Inlägg av Integrations Förverkligande Utvecklings Centrum LUND, L.I.U.C.
Inlägg av World Universal Culture Integration Center / Community - "WUNISON".